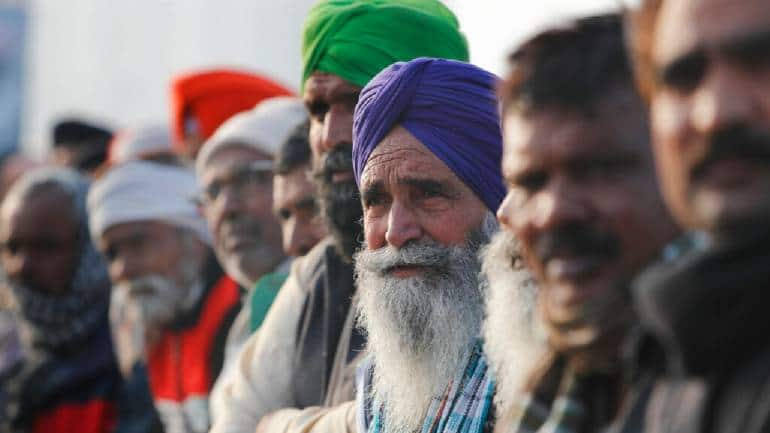 A farmer has no enemies, so they say. But that doesn't seem to be the case in India of 2021. Here the farmers have been labelled as terrorists, anti-nationals, Khalistani, paid-agents. Anything but a friend. Let's not get into the politics of all this lest "someone" comes knocking at my door. But not being unknown of the tyrannies by the largest democracy there is, it is saddening to see the apathy and tragic situation Indian farmers are going through. It is for an open-debate whether these laws are good or bad for the economy of farmers; if or not these will actually raise the standards of the farmers or make them beg at the mercy of big firms. But there is nothing wrong in protesting for ones basic rights. Dissent is the highest form of patriotism. Sadly it is not in case of nationalism.
Directly or indirectly these farmer protests affect all of us. No matter how much we try to alienate from all these travesties happening to the farmers, we can't be oblivious to the fact that this is also going to have a concerning effect on all of us. We can't really afford to go for #BycottFood, can we? But you may ask! As a Kashmiri, this thing happening to Indian farmers, why should you even care, given the history? I think this perspective gives me even a better understanding of what is being done with these farmers. The beatings & the lathi-charges, the kidnappings & the FIRs, snapping of the internet & gross human rights violations. Who else better than us to understand this. Sure they had it coming. Given the mandate they gave to NDA on 23-May-2019, something like this was in the offing. No surprises there. The causality of the plight of Indian farmers may be attributed to their electoral choices, but that can't be the justification for the oppression and the cruelties they have been inflicted with.
There is a sense of sadness among general population because of the circumstances farmers are going through, and it all falls on dear ears of this authoritarian regime. But being reluctant to share our views or voice the opinion, against any sort of discrimination happening to others, we are allowing that to happen to us someday ( as if these things haven't been happening to us already). After all, injustice anywhere is a threat to justice everywhere.
Robert N Hutchins says that: "The death of democracy is not likely to be an assassination from ambush. It will be a slow extinction from apathy, indifference and undernourishment." Seems like the path "Indian demockracy" is on, if their farmers are treated the way they are right now.